hotels and apartments
sport and leisure
localities
information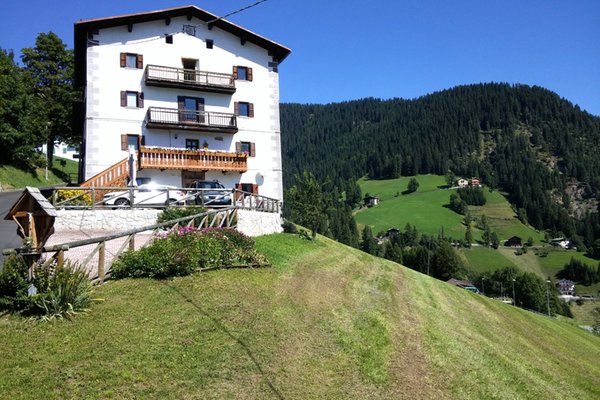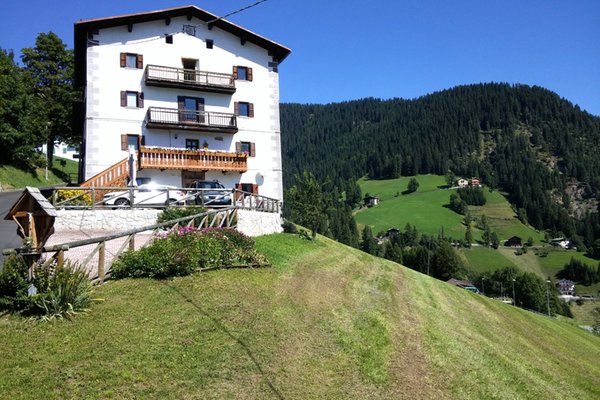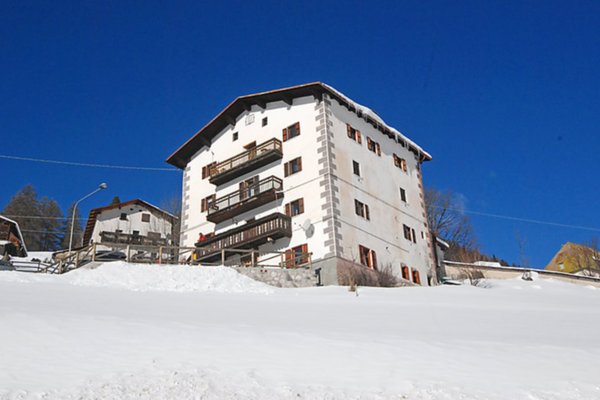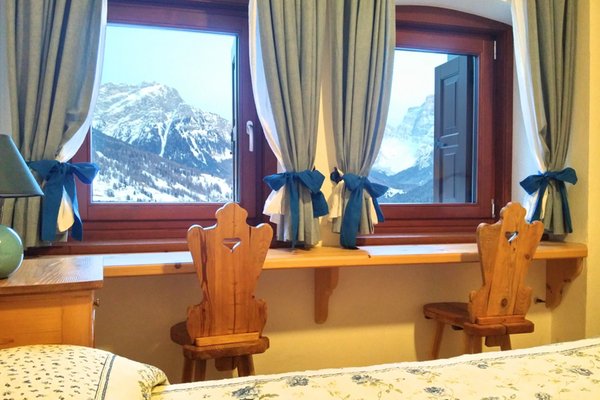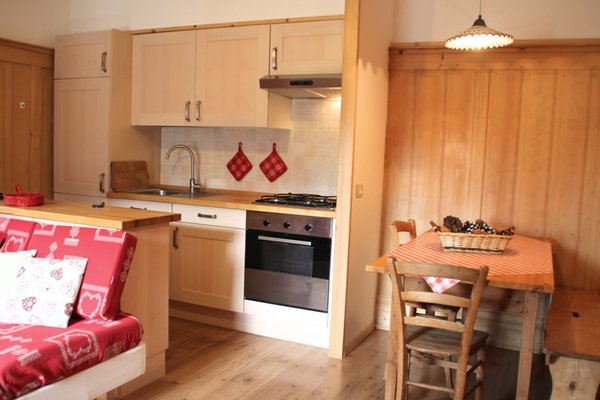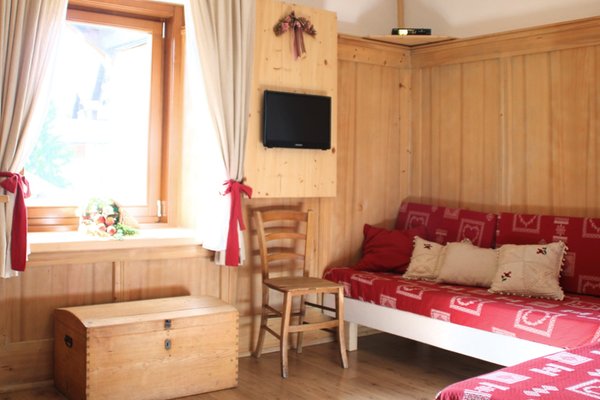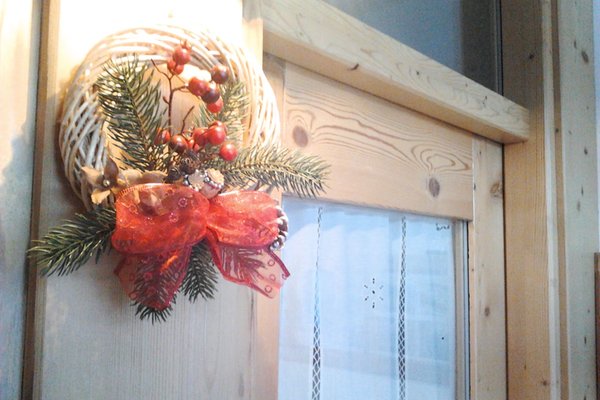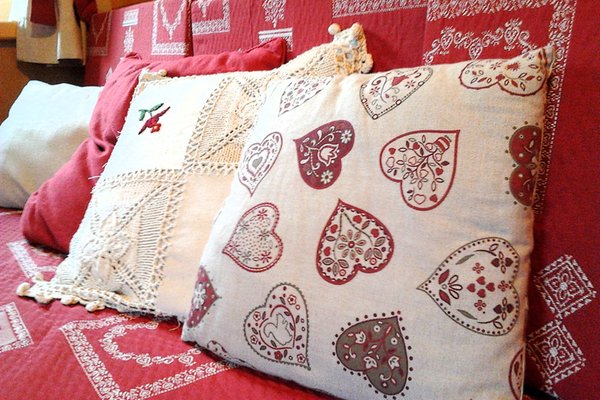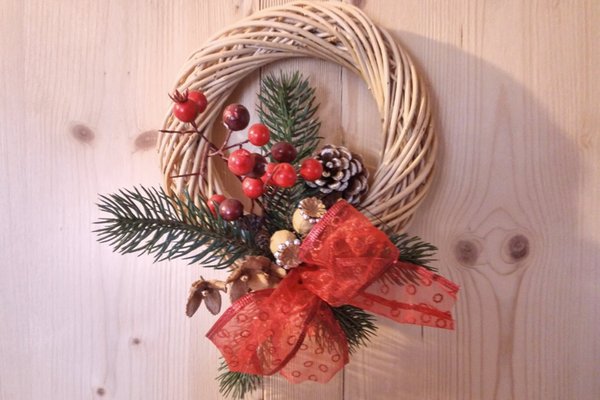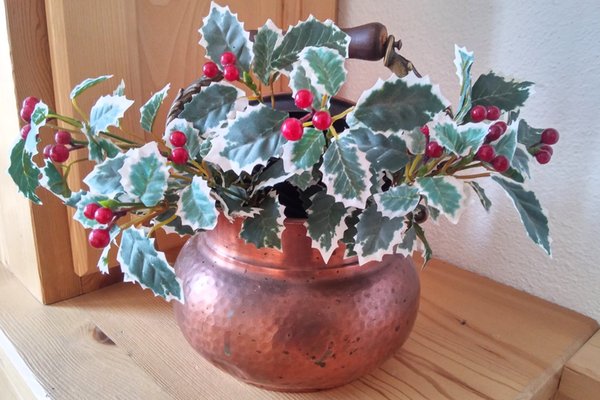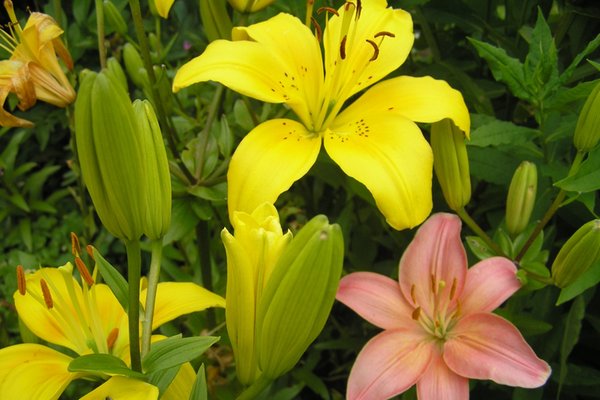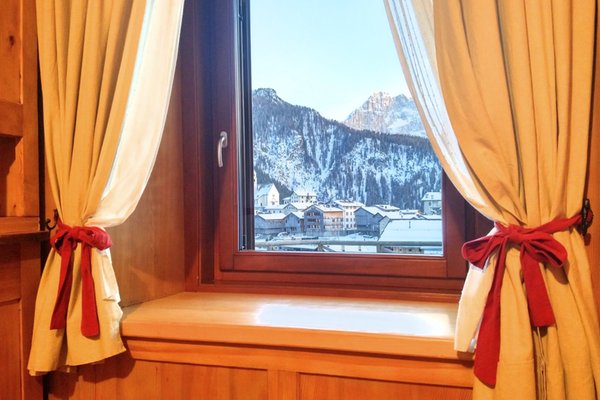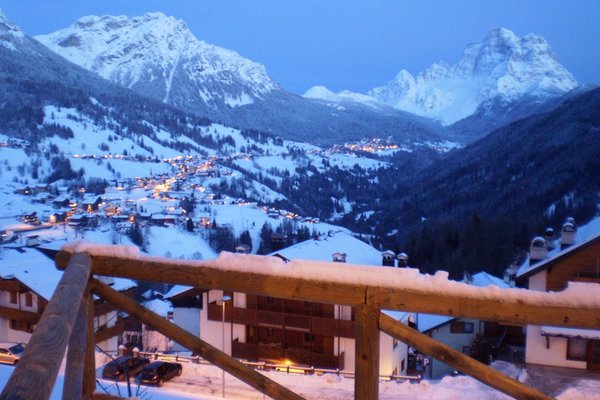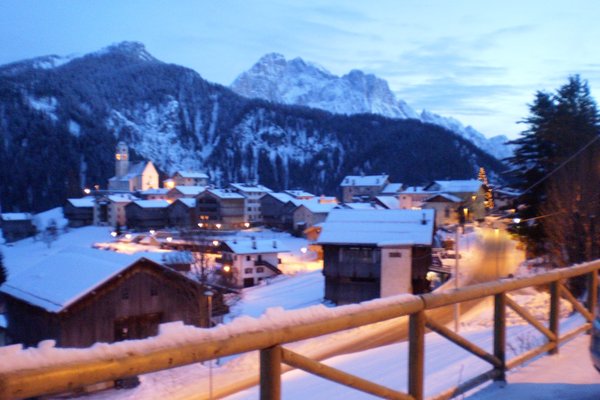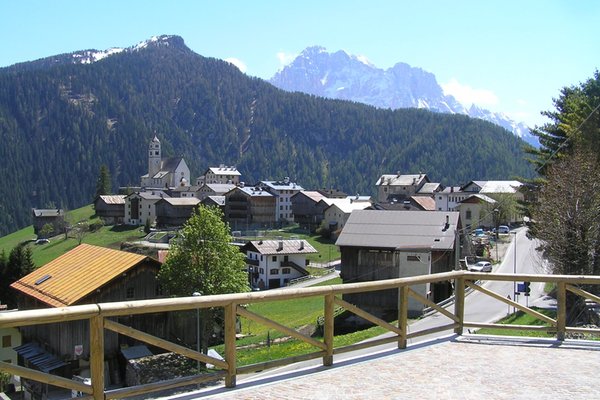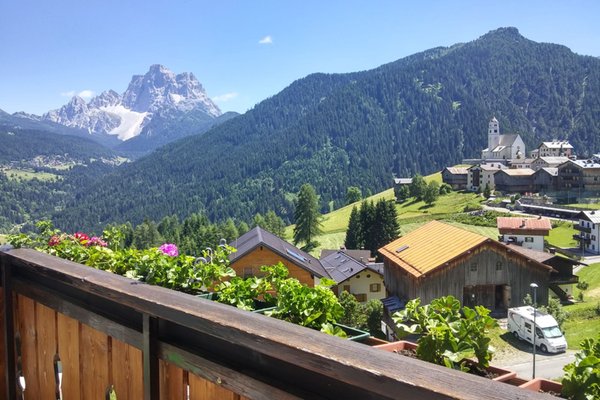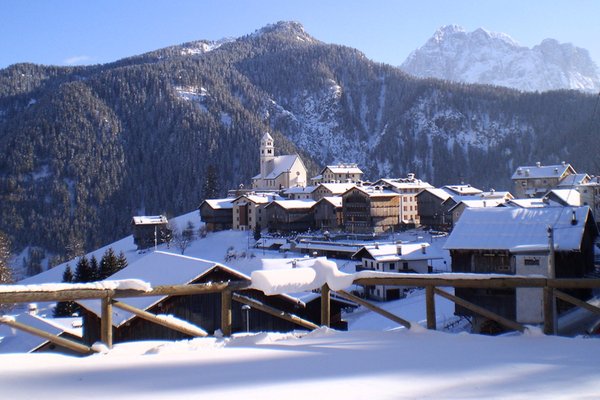 The apartments Cèsa de Riz are in Colle Santa Lucia (1450m), a small village at the feet of the Passo Giau, rich in history and tradition, along the route of the Maratona dles Dolomites and near the most famous Dolomite passes.
The apartments are on the ground floor and on the first floor of an old farm. The prices include utilities (electricity, gas and water) and provision of bed linens and towels.
Services included for the guests: private parking, free wifi, sat-tv, american coffee machine, washing machine, hairdryer, microwave, external ski storage, outdoor terrace with panoramic views of the valley
Here you can practice different activities: in summer, cycling, hiking (there are many itineraries), mountain biking, climbing; in winter, skiing in the Dolomites Supersk {Ski Civetta (10min) - Lagazuoi 5 towers Giau (15min) - Arabba (25min) - Cortina (35min)} or walking with the snow shoes.

Licence / identification code: M0250140068
| | |
| --- | --- |
| General information | at 1450m a.s.l. |
| Facilities | open parking space, garden at guests' disposal |
| In room/apt. | safe, smart TV with satellite reception, hairdryer, minibar, washing machine, drying rack |
| Further services for apartments | bed linen and towels, shared washing machine |
| Internet | free Wi-Fi in room/apartment and common areas |
| Children | family-friendly accommodation |
| Pets | small pets allowed |
| Payment methods | no card payment accepted |
| Excursions | SUMMER > guided excursions organised by the facility: trekking, e-MTB; guided excursions organised by external providers with booking at the facility: trekking, e-MTB | WINTER > guided excursions organised by the facility: trekking, snowshoes; guided excursions organised by external providers with booking at the facility: trekking, snowshoes |
| Activities | organised upon request: cultural tourism (museums, historical centres...) |
| Ski | ski room, nearest slopes at 8km, closest cross-country trails at 10km |
looking for an accommodation with other services?

>
Availability and approximate prices
Check availability and see prices
1 x Apartment Pelmo

https://images.yesalps.com/hp/170994/169506_zona-giorno.jpg

SP

{"S": 4, "M": 4, "B": 0, "N": false}

55 m2

[{"id": "SNG", "qta": 4}]

[{"id": "camera", "letti": [{"id": "SNG", "qta": 2}], "kitchenette": false}, {"id": "soggiorno", "letti": [{"id": "SNG", "qta": 2}], "kitchenette": true}]

bathroom (with WC, shower, bidet)

King-size bedroom, kitchen/living room with two beds, bathroom, terrace.

[0, 1, 9]

[{"id": 169506, "url": "https://images.yesalps.com/hp/170994/169506_zona-giorno.jpg", "width": 600, "height": 400}, {"id": 169507, "url": "https://images.yesalps.com/hp/170994/169507_zona-giorno.jpg", "width": 600, "height": 400}, {"id": 169508, "url": "https://images.yesalps.com/hp/170994/169508_zona-giorno.jpg", "width": 600, "height": 400}, {"id": 169514, "url": "https://images.yesalps.com/hp/170994/169514_zona-giorno.jpg", "width": 600, "height": 400}, {"id": 169518, "url": "https://images.yesalps.com/hp/170994/169518_zona-giorno.jpg", "width": 600, "height": 400}, {"id": 169515, "url": "https://images.yesalps.com/hp/170994/169515_camera-cesadariz.jpg", "width": 600, "height": 400}, {"id": 169519, "url": "https://images.yesalps.com/hp/170994/169519_bagno.jpg", "width": 600, "height": 400}, {"id": 169520, "url": "https://images.yesalps.com/hp/170994/169520_dettagli-cesadariz.jpg", "width": 600, "height": 400}, {"id": 169521, "url": "https://images.yesalps.com/hp/170994/169521_dettagli-cesadariz.jpg", "width": 600, "height": 400}, {"id": 169533, "url": "https://images.yesalps.com/hp/170994/169533_planimetria-cesadariz.jpg", "width": 600, "height": 400}]

1 x Apartment Civetta

https://images.yesalps.com/hp/170994/169523_zona-giorno.jpg

SP

{"S": 4, "M": 5, "B": 0, "N": false}

55 m2

[{"id": "SNG", "qta": 2}, {"id": "MTR", "qta": 1}, {"id": "DVLS", "qta": 1}]

[{"id": "camera", "letti": [{"id": "MTR", "qta": 1}, {"id": "DVLS", "qta": 1}], "kitchenette": false}, {"id": "soggiorno", "letti": [{"id": "SNG", "qta": 2}], "kitchenette": true}]

bathroom (with WC, shower, bidet)

King-size bedroom, kitchen/living room with two beds, bathroom, terrace.

[0, 1, 8]

[{"id": 169523, "url": "https://images.yesalps.com/hp/170994/169523_zona-giorno.jpg", "width": 600, "height": 400}, {"id": 169524, "url": "https://images.yesalps.com/hp/170994/169524_zona-giorno.jpg", "width": 600, "height": 400}, {"id": 169526, "url": "https://images.yesalps.com/hp/170994/169526_cucina.jpg", "width": 600, "height": 400}, {"id": 169529, "url": "https://images.yesalps.com/hp/170994/169529_camera-cesadariz.jpg", "width": 600, "height": 400}, {"id": 169527, "url": "https://images.yesalps.com/hp/170994/169527_dettagli-cesadariz.jpg", "width": 600, "height": 400}, {"id": 169530, "url": "https://images.yesalps.com/hp/170994/169530_dettagli-cesadariz.jpg", "width": 600, "height": 400}, {"id": 169531, "url": "https://images.yesalps.com/hp/170994/169531_dettagli-cesadariz.jpg", "width": 600, "height": 400}, {"id": 169525, "url": "https://images.yesalps.com/hp/170994/169525_vista-dalla-struttura.jpg", "width": 600, "height": 400}, {"id": 169532, "url": "https://images.yesalps.com/hp/170994/169532_planimetria-cesadariz.jpg", "width": 600, "height": 400}]

1 x Apartment Dolomia

https://images.yesalps.com/hp/170994/88260_cucina.jpg

SP

{"S": 6, "M": 8, "B": 0, "N": false}

110 m2

[{"id": "SNG", "qta": 2}, {"id": "MTR", "qta": 3}]

[{"id": "camera", "index": 1, "letti": [{"id": "SNG", "qta": 1}, {"id": "MTR", "qta": 1}], "kitchenette": false}, {"id": "camera", "index": 2, "letti": [{"id": "SNG", "qta": 1}, {"id": "MTR", "qta": 1}], "kitchenette": false}, {"id": "camera", "index": 3, "letti": [{"id": "MTR", "qta": 1}], "kitchenette": false}]

living area, kitchen, 2 bathrooms (WC, shower, bidet - WC, shower, bidet)

Three king-size bedrooms, kitchen, bathroom, balcony.

[0, 1, 2]

[{"id": 88260, "url": "https://images.yesalps.com/hp/170994/88260_cucina.jpg", "width": 600, "height": 450}, {"id": 88261, "url": "https://images.yesalps.com/hp/170994/88261_camera-cesadariz.jpg", "width": 600, "height": 450}, {"id": 88262, "url": "https://images.yesalps.com/hp/170994/88262_camera-cesadariz.jpg", "width": 600, "height": 450}, {"id": 88263, "url": "https://images.yesalps.com/hp/170994/88263_camera-cesadariz.jpg", "width": 600, "height": 450}, {"id": 88264, "url": "https://images.yesalps.com/hp/170994/88264_camera-cesadariz.jpg", "width": 600, "height": 450}]
Availability and approximate prices
The availability and the prices are entered and updated by the accommodation they refer to. As these data are subject to continuous changes, the definitive availability and price must be agreed directly with each accommodation. The minimum and maximum prices can take into consideration only the most common services and conditions of the accommodation; in case of different solutions the prices may differ from the specified range. The indicated prices may not take into consideration several factors, therefore the final price and the details must be agreed directly with each lodging facility. The indicated prices may not include possible costs for final cleaning service or tourist taxes.
Other rooms

:

Available treatments

:

Description

:
Reviews
recommended by 1 guest
Sanja
47 years old, Croatia
Family with adolescents
vacation period: January 2018
Nice apartment Dolomia


We are very satisfied with our accomodation in Cèsa da Riz, the apartment Dolomia is big, comfortable and warm. We had all we needed, and the position was good for us because the ski lifts are near, 5 minutes by car. Our hosts were very kind and friendly and we can only recommend this property.
Favourite features: Information received before arrival - Welcome/check-in - Ambience - Information received during the stay - Position - Room comfort - Internet access - Furnishing - Kitchen equipment

id: 1600
Map Colle Santa Lucia
Apartments Cèsa da Riz
Via Riz, 1
Colle Santa Lucia